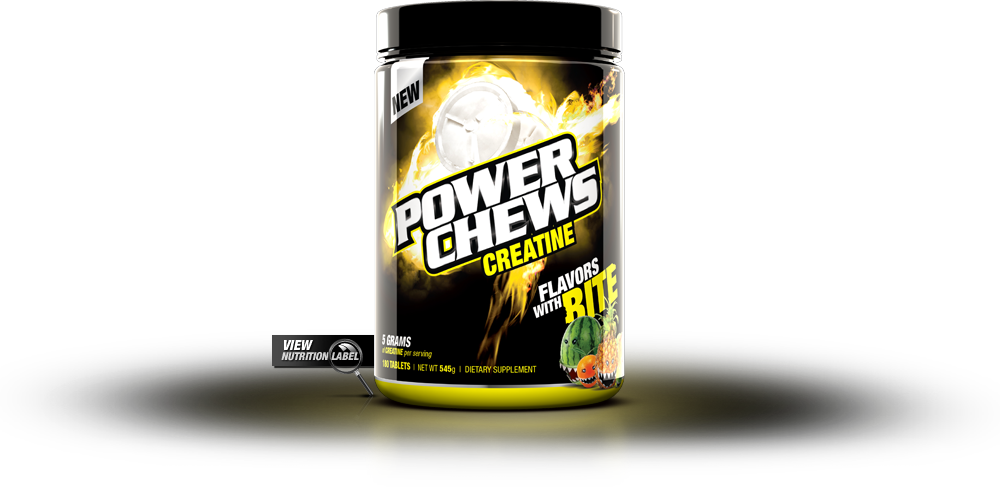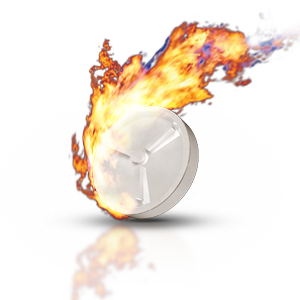 Building Muscle Never Tasted So Good! Backed by 20 years of clinical studies with human athletes, creatine monohydrate continues to be the gold-standard in sports supplementation for rapidly building muscle, strength, and improving athletic performance.
And now, Power Chews is proud to offer athletes the most widely researched and clinically proven sports supplement ingredient of all time in an addictively delicious, sugar-free chewable!†
"A Bigger Bench & More Lean Mass in Less Than a Week?"
Did you know that in as little as 5 days, subjects taking the precise dose of creatine monohydrate found in sugar free Power Chews Creatine™ significantly improved their bench pressing power while adding more lean muscle mass when compared to the placebo group? They did...and that's not all. †
New, groundbreaking research shows that the precise dose of creatine found in Power Chews Creatine, in combination with resistance training, can suppress myostatin protein expression. Not familiar with myostatin protein? †
Myostatin protein is a naturally occurring protein inside your body, and it actually prevents you from growing new muscle cells. Bummer right? Well, you'll want to hear this.
Scientists followed 27 healthy male athletes for 8 weeks. The group supplementing with creatine, in addition to 8 weeks of resistance training, showed significantly lower levels of myostatin, which scientists now believe contributes to the significant gains observed in lean muscle tissue...ie, they got huge, blown up, and tanked out! †
Once again, creatine monohydrate is continuing to prove itself as the KING of all muscle builders!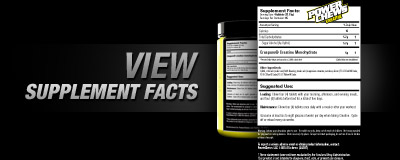 So what about the taste?
Look, just because you're a serious athlete doesn't mean that "serious results" and "choke it down" need to go hand-in-hand. But then again, most chewables are notorious for tasting like your father's antacid, so what gives?
Well, we'd be lying if we told you Power Chews Creatine tastes "good." Scouts honor, it doesn't. No way.
In fact, every bottle is loaded with 4 addictively delicious, sweet-tooth-satisfying, blow-your-mind flavors that taste out-of-this-world AMAZING!
Flavors such as heavenly Hawaiin punch, tantalizing lime, mouth-watering watermelon, and sunny orange papaya!
No matter what your age, chewables are emphatically fun, and way easier for athletes on the go. With zero sugars and a full clinical dose of creatine packed inside, Power Chews Creatine will deliver all the guilt-free, sweet-tooth satisfaction you crave, and a whole lot of muscular horsepower too.